SOLO ALBUM OF TRADITIONAL MUSIC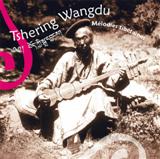 This cd includes 14 titles being the best parts of the classical repertoire. Tshering Wangdu released his first solo album of traditional music on the auspicious date of the Tibetan New year 2130 (March 2003). This CD includes some of the best pieces of the Tibetan repertoire: Nangma classical songs, Töshey songs, the famous Lute players' dance, and various instrumental tracks. This album will introduce you to the marvellous world of Tibetan music.

All the melodies evoke the deep joy that Tibetans feel when they gather together in celebration of an auspicious event. They are especially played on the many happy occasions which occur all throughout the year, such as New Year, weddings, births, family parties, and so on. Tshering Wangdu conceived this CD as a « musical journey » to the very core of his motherland. He transports us there with the sound of his melodious voice and his mastery of three traditional Tibetan instruments: the Lute, the Dulcimer, and the Flute. So, let yourself be carried away by this sweet wirlwind of Tibetan melodies…
TASHI L'ENFANT DU TOIT DU MONDE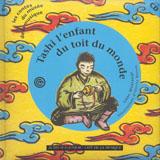 A tale for children, including Tibetan lay and sacred music. A book and a CD to discover Tibetan music, but also a way to learn the virtues of respect. Somewhere in the Himalaya, two brothers from a Tibetan family can't stop fighting with each other. Until the day one of them disappears… The father sends then his elder son to look for the younger one, and throughout his journey he will discover many, many things. Through this collection, each tale takes place in a different country and every time, the leading part of the story is played by a music instrument. This time, on the Roof of the world, two small cymbals will show their secret! This tale has been written by the French tale-teller Anne Montange and is recorded with musical items. Children can listen to the story and the music on the CD, while they can read it on the illustrated book. A short file at the end of the book also describes Tibetan sacred music and the instruments it uses. Musical parts are played by three Tibetans: Tshering Wangdu plays the lay parts and two monks perform their traditional prayers.

This album has been awarded « Coup de cœur » 2003 from the Charles Cros Academy.
Tshering has also joined other projects: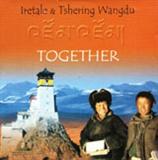 – he has released a 3 titles' CD, « TOGETHER », with the French band Iretale.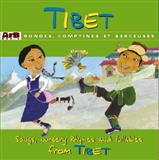 – he was invited to play music and sing on Tenzin Gönpo's CD « SONGS NURSERY RHYMES AND LULLABIES FROM TIBET » (produced by ARB Music)
---
Source: www.tshering-wangdu.com