L'ISLAM A HONGKONG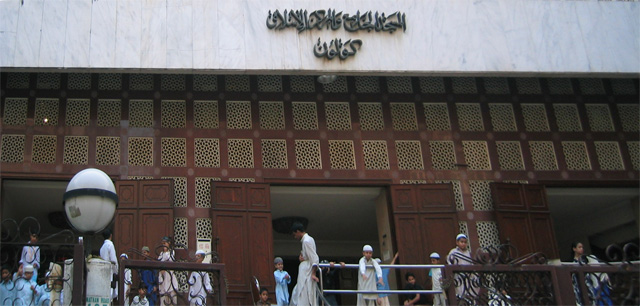 La présence musulmane à Hongkong remonte aux militaires indiens, puis aux marchands indiens, arabes, persans, pakistanais et d'autres pays du sud-est asiatique venus dans les débuts de la colonie.
>br>La première mosquée a été construite en 1860 à Shelly Street.

A ces groupes ethniques se sont peu à peu ajoutés des musulmans chinois de Hongkong ou en provenance des communautés de Canton et d'autres régions de Chine, jusqu'à former la communauté actuelle forte d'environ cinquante mille personnes. Les musulmans chinois sont organisés en une association islamique chinoise culturelle et fraternelle.

Il y a aussi des associations islamiques indienne, pakistanaise, etc., unies dans la Fédération islamique fondée en 1980.

Mais le gouvernement de la colonie ne reconnaît que Trustees of the Islamic Community Fund of Hongkong comme organe responsable et représentatif de la communauté musulmane pour l'administration des mosquées et des cimetières.

Cet organisme comprend plusieurs organisations dont les principales :
– l'Union islamique de Hongkong
– et l'Association de la jeunesse islamique

Elles oeuvrent dans les cinq mosquées et dans deux centres modernes à Wanchai et à Kowloon. L'une et l'autre organisent des cours d'étude, des pèlerinages, des concours de doctrine musulmane et des manifestations diverses de propagande. Elles publient, la première le Hongkong Muslim Herald, la seconde, le IYA Bulletin. Il existe aussi des écoles et un institut islamiques. Les musulmans de Hongkong ont toujours maintenu de bons rapports et un courant d'échanges avec leurs coreligionnaires tant des autres pays islamiques, qui fournissent une bonne part de leur effectif et une source financière non négligeable, que de Taiwan, de Macao (où il existe une mosquée avec une communauté) et de la Chine communiste, surtout depuis que celle-ci s'est rouverte sur l'extérieur en 1979.
HONG KONG

Muslim Community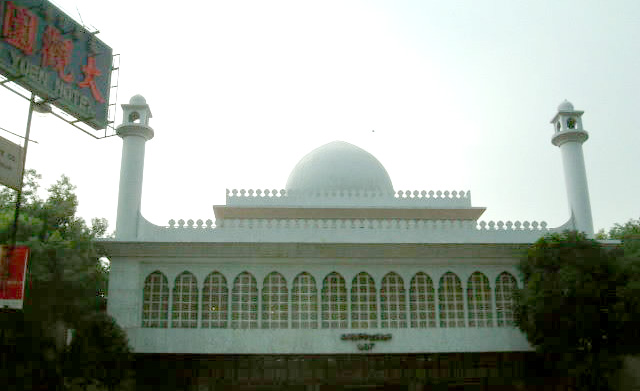 Hong Kong's four mosques pay tribute to the rich Muslim heritage that has existed in Hong Kong since the late 19th Century. The first group of Muslim settlers who arrived in Hong Kong were Chinese traders who had been converted to Islam by Arabic merchants their forefathers had encountered centuries before.

Today Hong Kong counts a large Muslim population of more than 80,000 faithful featuring a multitude of cultures from the main Muslims centres of the world such as Pakistan, India, Bangladesh, Malaysia, Indonesia the Middle East and Africa. One of the great contributions that this mixed bag of cultures has brought to Hong Kong, besides the splendour of the local mosques, is the wonderful array of halal cuisine and other assorted dishes on offer in Hong Kong from this unique part of the world.