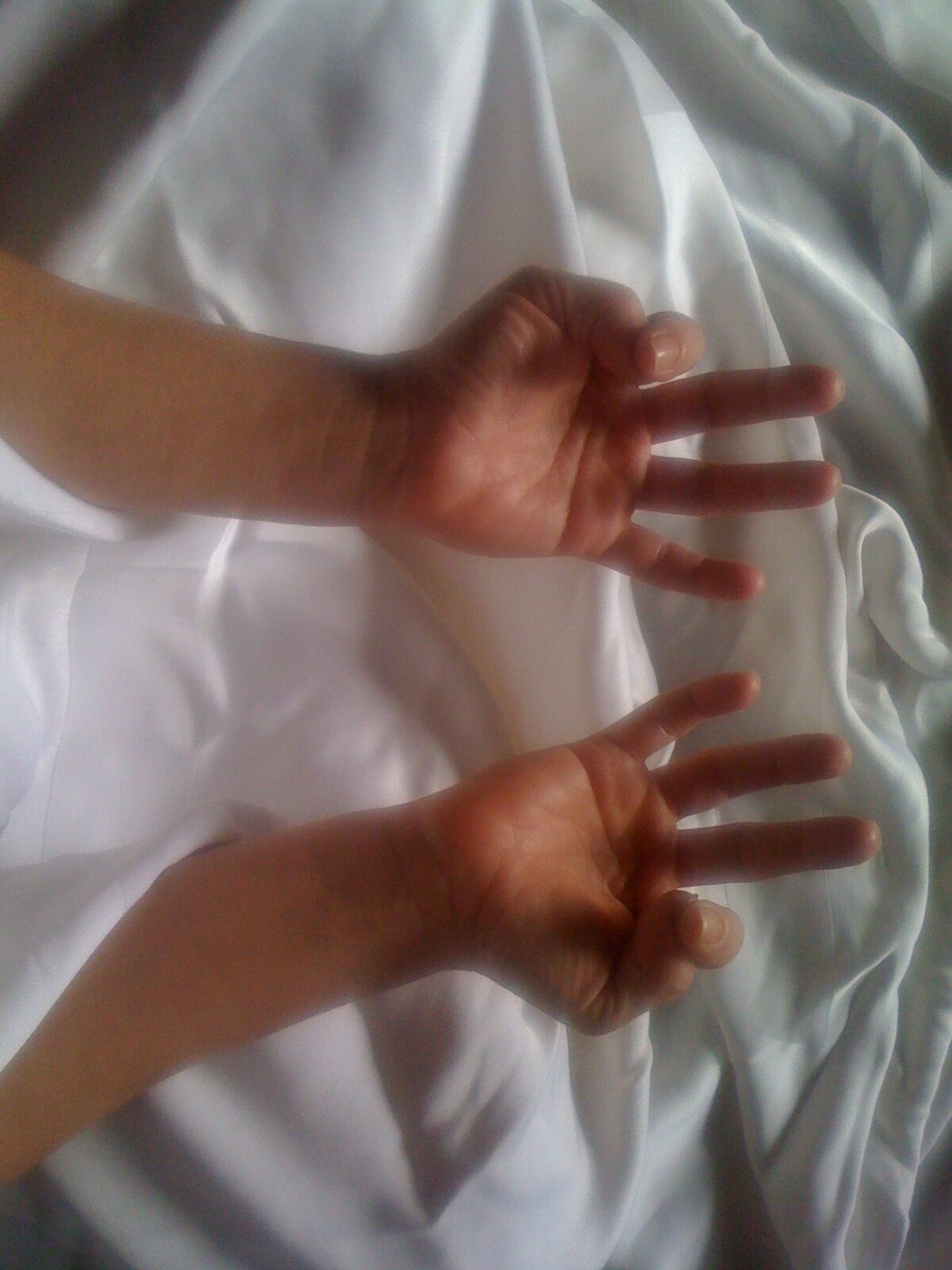 23 October

Meet Flora Desondes

About Mudras
You form a mudrã and in reciprocity; you send a message to your brain that is stimulated. When in theatre you applaud, your hands are performing the mudrã of praise used to awaken people when your right hand hits your left hand; when the left hand is hitting your right hand, the religious ritual of the charges say this mudrã hunts the demons when they roam around the offerings.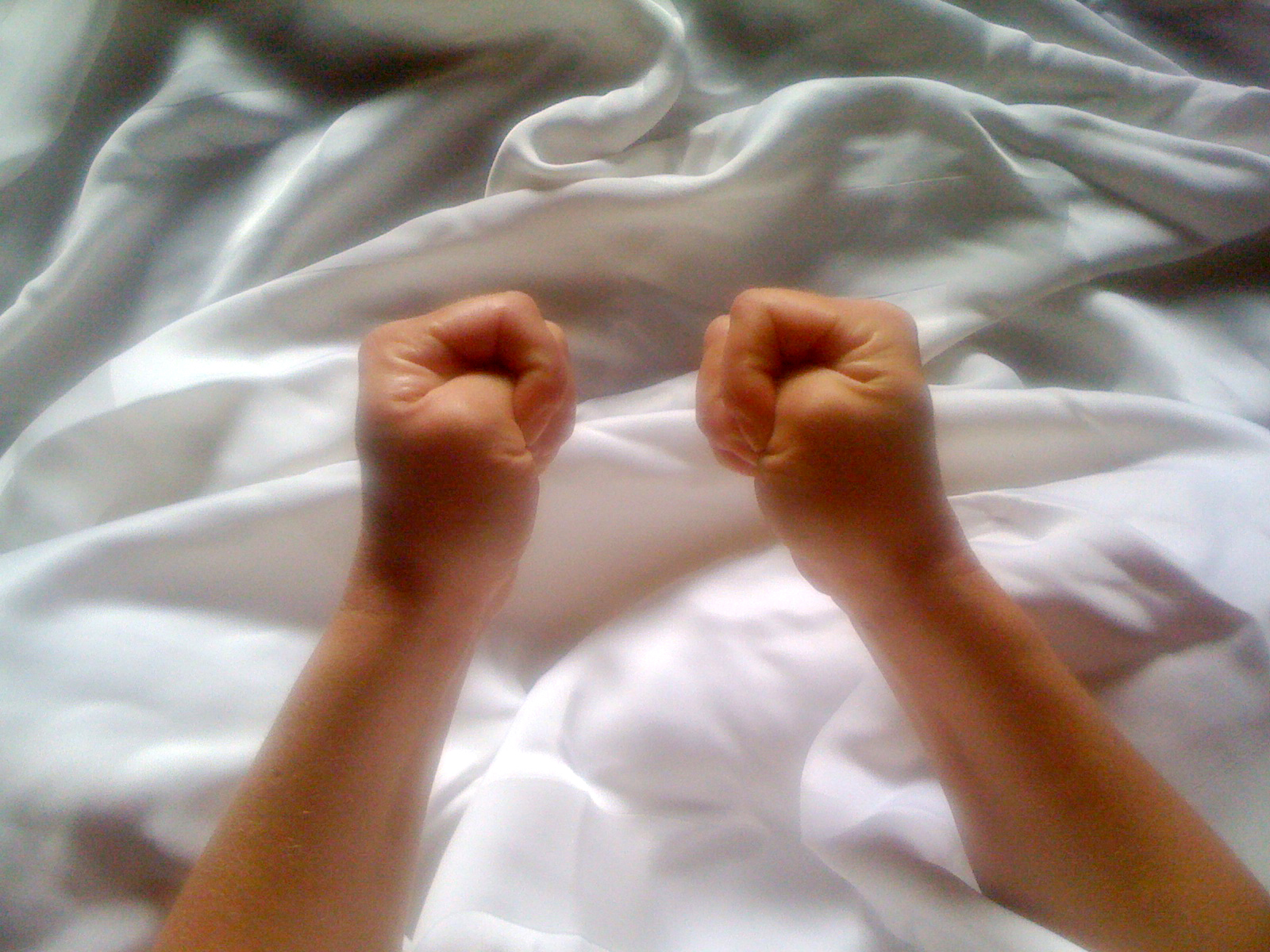 Commonly used in monasteries and temples for the opening rituals. Mudrãs materialize offerings of flowers, water and foods that are offered in devotion. These gestures are also used as a language by dancers; it is the body that speaks.
Whether in Japan, China, India or any country of the Far East, knowledge of mudrã requires an initiation and secrecy of its mysteries. This ban on revealing to the layman the true meaning of the activity of a mudrã is fully justified by the force released when it is accomplished.
With each mudrã there is breathing and a song called darãni. The shaman used only the vibration of Overriding Sound to accompany mudrãs. This vibration resembles to the buzzing of bees; you might as well murmur sound AUM.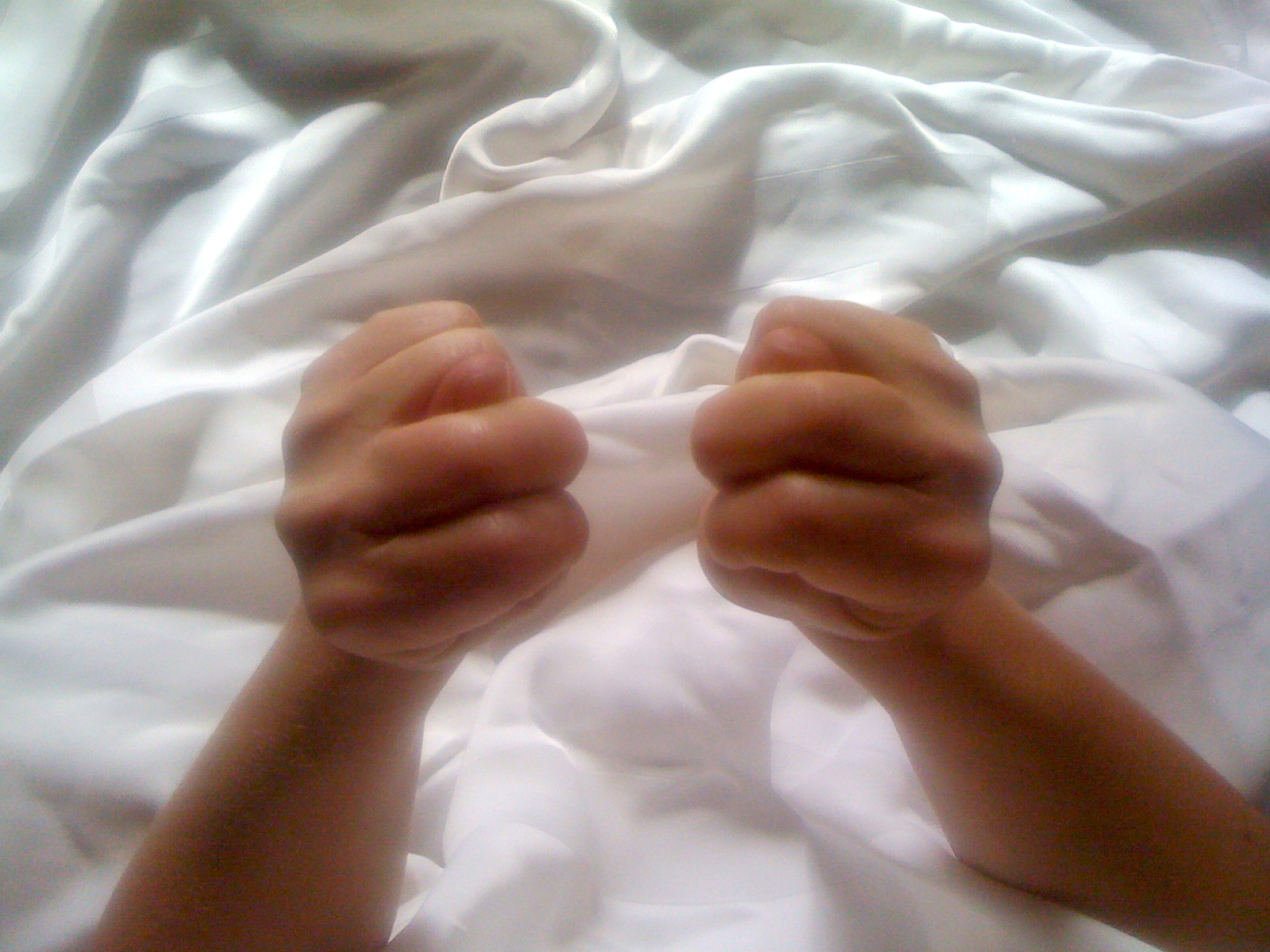 Here, I give you two very simple mudrãs executions to allow you to enjoy for yourself the impact they cause.
The Mudrã obtaining inner silence is formed right hand and left hand palm facing the sky, the forefinger of each hand firmly supported on the thumbnail bent toward the center of your hand. Your eyes look upward. At the same time you make a powerful first end through the mouth before you start belly breathing.
Form the Mudrã obtaining inner silence whenever you want, it is vitalizing.
It is so named because it causes the achievement of inner silence.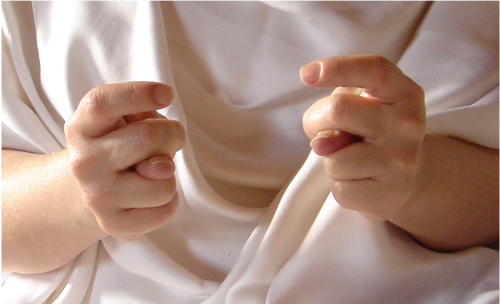 If this does not happen immediately … persevere!
The ventral breathing is through your nose, the belly swells on the inspiration, and your belly is back on the exhale. You made 13 breaths ventral you finish with a lung retention gap (as long as you can not strangle you) and you continue breathing slowly through your nose. It may be that your body has a jolt. This shock is an adjustment of your physical body with your astral body.
The Mudrã concentration evolves with six figures, right hand and left hand in simultaneity.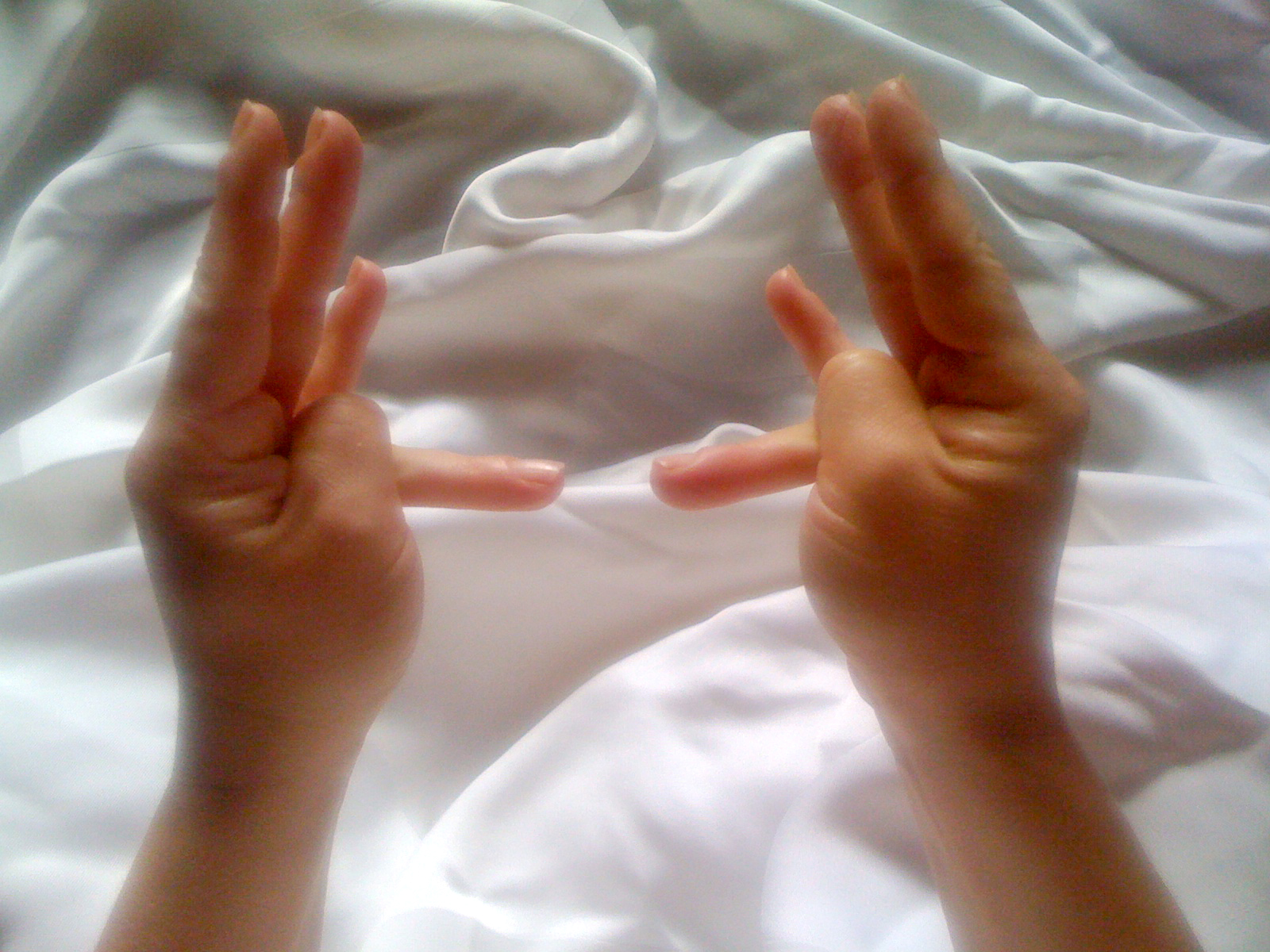 Figure 1: it begins with the Mudrã of the thumb where fist is tight in the centre of each hand; your fingers cover it completely. Figure 2: you insert your thumbs between your middle finger and your ring finger. Figure 3: you release your index, which rise bent. Figure 4: you release major and auricular, your thumb pressed strongly the first joint of your annular are stretched horizontally. Figure 5: your major is bending to encircle your thumbs. Figure 6: you take the position in Figure 2.
Your inspiration is through the nose, exhaling through your mouth, you breathe slowly. Breathe in Figure 1, Figure 2 exhale, Figure 3 exhale and inhale, breathe in Figure 4, switch your pelvis forward, exhale and flatten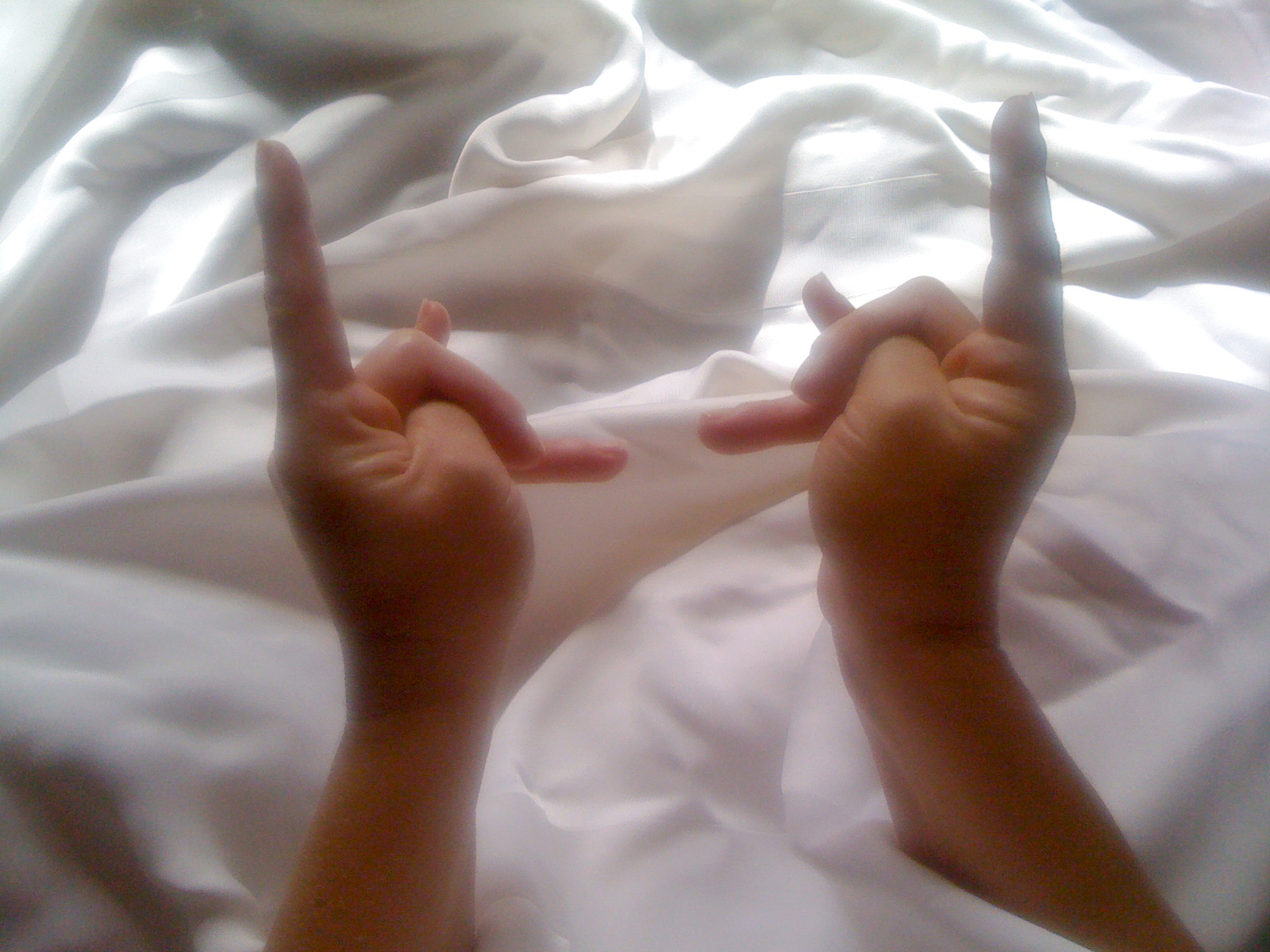 your stomach against your spine. Without releasing your belly, inhale exhale 4 times. Figure 5 breathe deeply relaxing the belly, then made 13 ventral breaths through your nose very gently. You take the position of Figure 2 still breathing slowly through your nose. To answer your questions TChat October 23rd between noon and 2pm
Voir aussi Flora Desondes, ABC des Mudras, éditions Grancher 2006

http://floramudras.monsite.orange.fr

http://florabcdesmudras.monsite.orange.fr