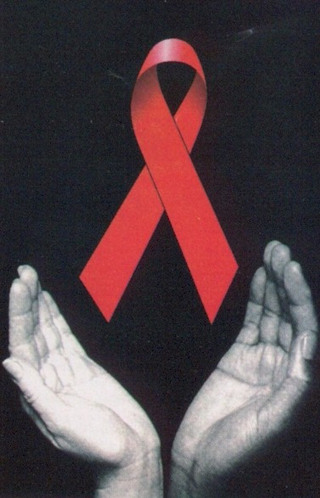 VIENNA – 21.07.2010 Representatives of major religions called Wednesday for a "pragmatic approach" to the fight against AIDS and greater involvement by faith communities.
A document released on the sidelines of the 18th International AIDS Conference in the Austrian capital called for religions "to work unceasingly to end the stigmatisation and discrimination" suffered by those with the disease.
The document, which had been agreed at a forum in Amsterdam in March, was signed by representatives of Christian, Muslim, Jewish, Hindu, Buddhist, Sikh and Baha'i faiths.
The document called for a "pragmatic approach" in the fight against the disease, and urged religious groups to take a more active role, despite the hostility of some religious leaders — notably Pope Benedict XVI — to the use of condoms.
"We want to do all we can to save lives. We need an HIV competent church," said Nyaradzayi Gumbonzvanda, who heads the Young Women's Christian Association (YWCA).
"Our recommendation to faith communities is to provide fully accessible and comprehensive sexual and reproductive health information to women and girls which will enable them to make a decision," she said.
"The Church has to accept this," she added.
Hany El Banna, president of Muslim organisation Humanitarian Forum, said it was necessary to begin a dialogue with more conservative leaders.
"We need to educate our religious leaders," he said.
---
Source: AFP