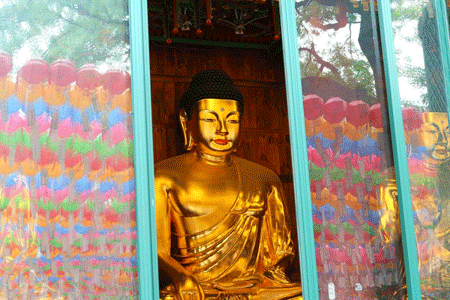 Korean Air and sister company Hanjin Travel are offering overseas visitors the chance to experience a traditional Korean 'Templestay'.
Already popular with domestic visitors those coming from overseas can now experience the Korean Buddhist culture as part of a program designed to highlight the art of Seon meditation.

The 24-hour overnight visit and two to three hours brief visit to the five most renowned Korean temples across the country allows participants the opportunity to relax, reflect and revitalise themselves, and find their 'true self', in the peaceful temple surroundings.
Over the course of 24 hours, visitors have a chance to experience and understand inner temple life and discover the day-to-day activities of a Korean Buddhist Monk.

They will take part in a 'Dado' – an ancient ritual tea ceremony that has been taking place for thousands of years, as well as a 'Chameson' – Zen meditation session – and a tour of the Temple.




Guests will also be able to view all other aspects of the temple life including the ceremonial chanting service 'Yebul', the meditation and tea sessions as well as a formal Buddhist monastic meal, 'Baru Gongyang', a silent communal meal consisting four dishes, where not a single grain of rice is wasted.
Korean Templestays have previously only been open to individuals, and whilst popular with domestic tourists, Hanjin Travel will for the first time be taking international groups of visitors into the temples to experience this interesting and diverse culture in tight cooperation with the Jogye Order of Korean Buddhism Cultural Corps of Korea Buddhism.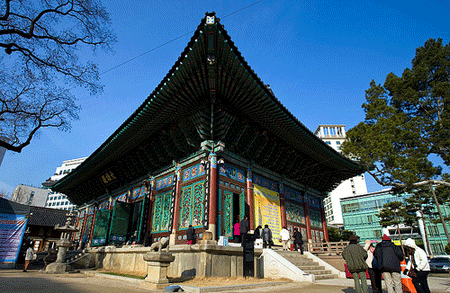 Junghyun Cho, GM of Hanjin Travel's in-bound sales team said the company saw the program as a great Korean tourism attraction.
"I'm sure it will assist in supporting the Korean government's target to bring 10 million travellers from overseas by 2012."
Source : http://www.emd-net.com